Fences
BAMBOO fence extensions made by BAMBOO INDONESIA are handmade bamboo in metal frames to ensure consistent dimensions of the fence extensions. Our bamboo poles are sun and wind dried in the surrounding fields of our bamboo factory. Prior to assembly the bamboo culms are selected in diameter, size and colour. All bamboo fence extensions are treated with insecticide and fungicide before final finishing.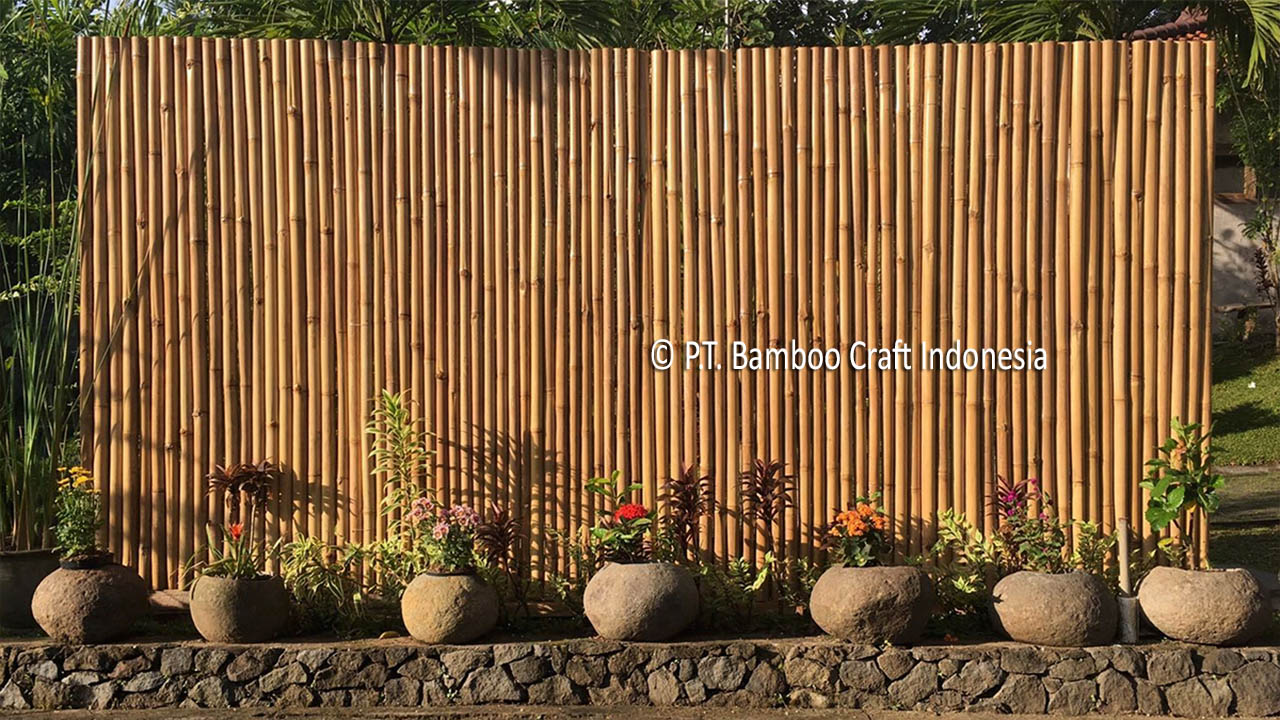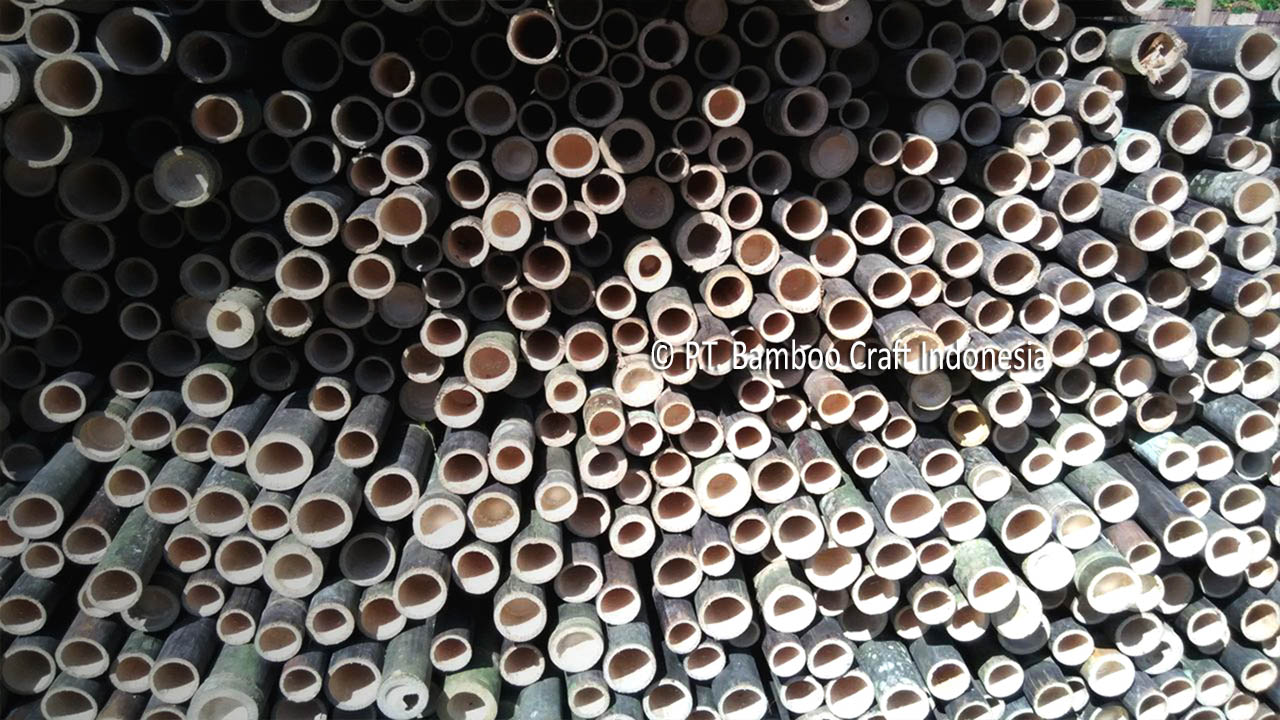 Poles
In commercial quality bamboo poles and bamboo decorations are made with only the highest grade and harvested from 3-5 years of growth for the maximum wall thickness and density. A construction product very versatile, our bamboo poles are suitable for use building interior, exterior and furniture. Bamboo Poles come in a variety of lengths and diameters of natural bamboo, black and speckled.
please note and be reminded, all bamboo poles will decrease to some extent, the higher the cone pole. Bamboo poles are measured for diameter at their widest end, between the first node and the second.
Borders, Capping & Accessories
Our borders are mostly made from waste material created by our main production. To a certain extend that may limit our design, but we have found ways and means to have some variety. A lot of the waste can be recycled into products. It is distributed in nearby villages where trained bamboo workers reside or live nearby to teach and thus allow elderly people or people which need to stay near home for other reasons and are without formal employment have a decent living wage from making some of our products.
We have started this program in 2019 and hope that we can keep on expanding it.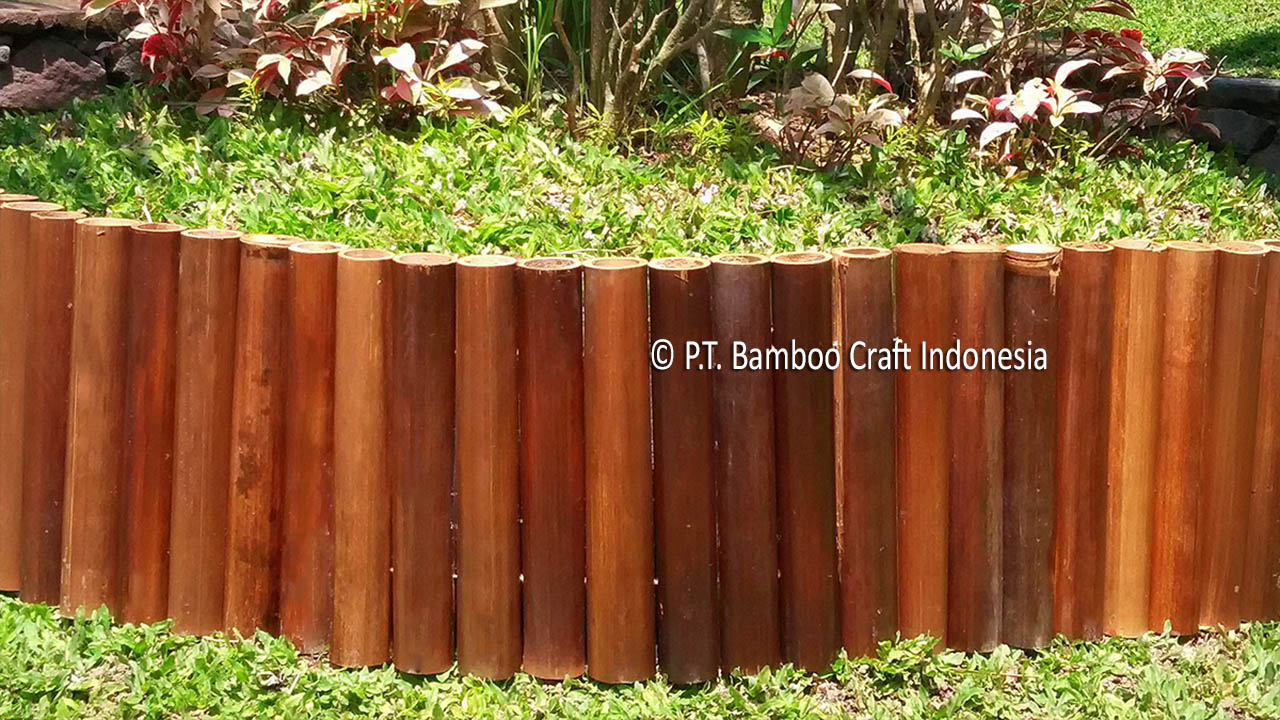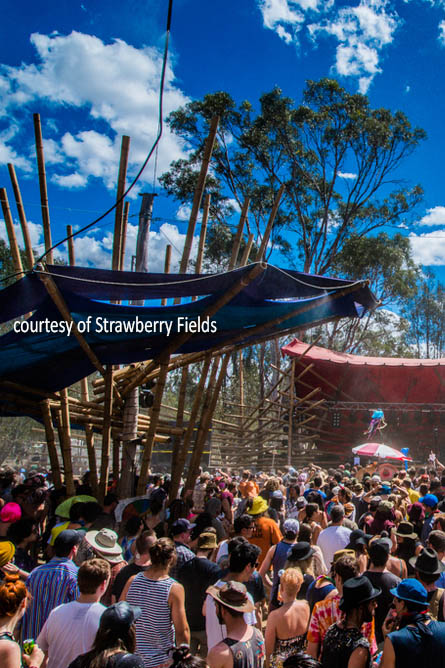 Festivals
Bamboo Indonesia is proudly associated with world renowned artists like Gerhard Minakawa of BAMBOODNA and Jaye Irving of BAREFOOT DESIGN and supplies bamboo cane – bamboo poles – bamboo fencing – bamboo splits – basketry and environmentally responsible paper inlays for filling your breakfast, lunch or dinner basket worldswide for art and music festivals around the world inclusive of own storage facilities, which can remain on site for further storage or for the next festival. We have developed special 13 meter ponds for dipping and treating long poles. Our bamboo poles are sun dried, treated and cut to measure in our sawa's and vary in diameter from 10mm to 200 mm and in length from till any till 1190 mm with the max size being a 40′ HC container or its equivalent. We can arrange anything including the logistics until offloaded onto site – in the designated area – turn key to get your bamboo supplies there well on time!
For further details please review the following links to some of the festivals we supplied our bamboo to:
For product details and prices please do not hesitate to contact us.
Bamboo Indonesia Team,
Jogjakarta – Indonesia